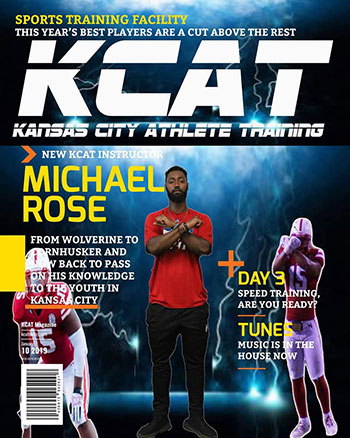 Born and raised in Kansas City, Missouri, Michael Rose-Ivey knew from an early age what the game of football could do for his life. Michael played at one of the best programs in the metro area, Rockhurst HS, starting as a freshman. By the beginning of his sophomore year, Michael had received letters from schools across the country such as Ohio St., Oklahoma, Tennessee, UCLA, USC and other Power-5 programs. Going into his junior season, Micheal committed to the University of Nebraska, despite having 15+ offers from other schools.
​
In Michael's final high school season, he was ranked the #5 ILB of the class of 2012 by ESPN and was selected to play in the Under Armour All-American game with the likes of Jameis Winston, Amari Cooper, Landon Collins, Dante Fowler and others.
​
Entering Nebraska as a freshman, Michael was redshirted in his first year but took advantage of the down year by committing himself to the weight room and proper dieting. The following season as a redshirt freshman, Michael broke the Nebraska freshman tackle record after only starting in 6 games. This included a 17 tackle performance against Iowa in 2013, the most tackles by any player at Nebraska behind Lavonte David. Michael finished his Nebraska career with 170+ tackles, 25 TFL and 3 sacks.
​
Upon returning back to Kansas City after short stints in the NFL, CFL and various other professional leagues, Michael knew he wanted to help elevate the way football is viewed in the metro. Michael's desire to help kids through the game of football can be witnessed during his training sessions, with the ability to get the most out of an athlete being one of his strong suits. In addition, finding ways to connect what is learned on the football field to life off the field is the sole determinant on how successful an athlete can be in his program.
​
Michael continues to find ways to give back to his community by hosting and working local camps for underprivileged youth, as well as coaching at FBU and Rival camps. Michael is currently an assistant coach at Basehor-Linwood HS in Kansas and also is the defensive coordinator for EMP1RE 7v7 team.
VIEW ALL STAFF