Our Elite Speed and Agility Class Group Class is open to all athletes in the Greater Kansas City Missouri Metro Area as we have athletes attend from Richmond, Basehor, Overland Park, and St. Joseph. This class is tailored for athletes going into the 5th Grade thru High School as we get several high school athletes who attend these classes.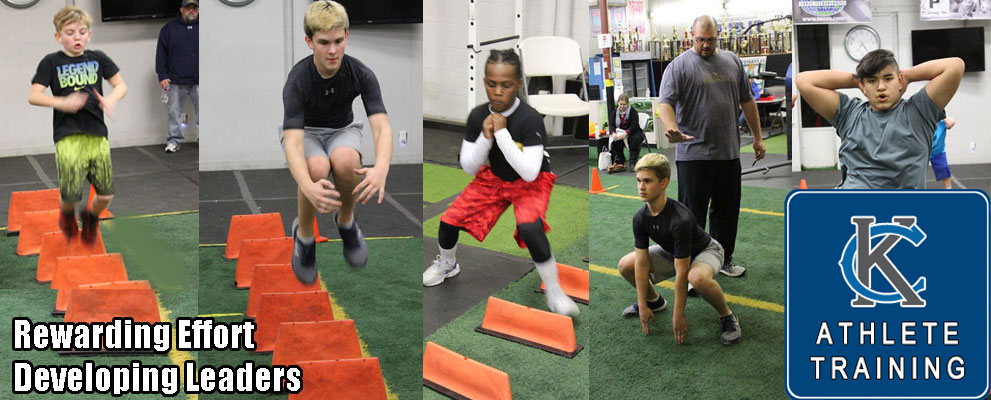 The difference between the Elite Speed and Agility Class is that our Elite Verision class is 1.5 hours and will have older more developed athletes attending this class. If you are unsure of which class to attend and our new to Kansas City Athletic Training, we recommend you start by attending a Speed and Agility Class.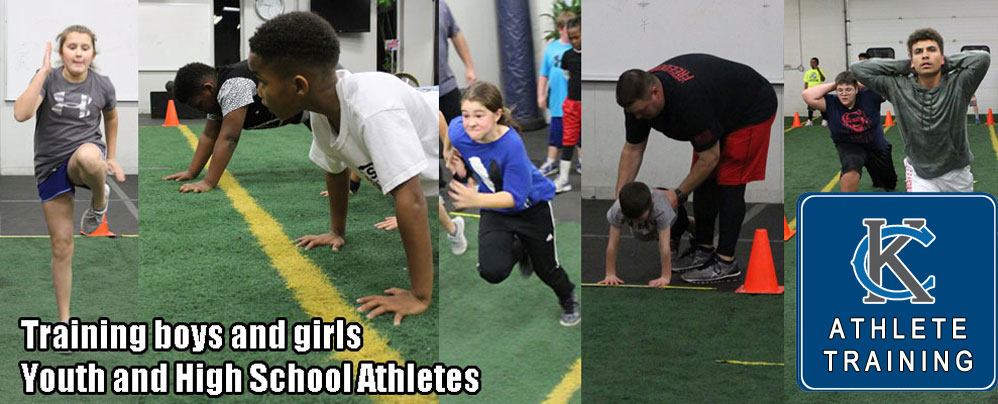 Our classes are open to the public so any athlete, both boys and girls, for any sport or team can attend our classes.
Elite Speed and Agility Group Class Description
CLASS TIME: Please View Our Class Schedule
CLASS DURATION: 1.5 Hour
CLASS DAYS: Please View Our Class Schedule
INSTRUCTORS: View Instructors
WHO IS IT FOR? Open to both boys and girls in the 5th grade thru High School
LOCATION: Kansas City Athlete Training @ 735 North Chestnut Ave. Kansas City Missouri 64120
PRICE: $15.00 per person per class or New Monthly Rates
PAYMENT ACCEPTED: CASH OR CREDIT CARD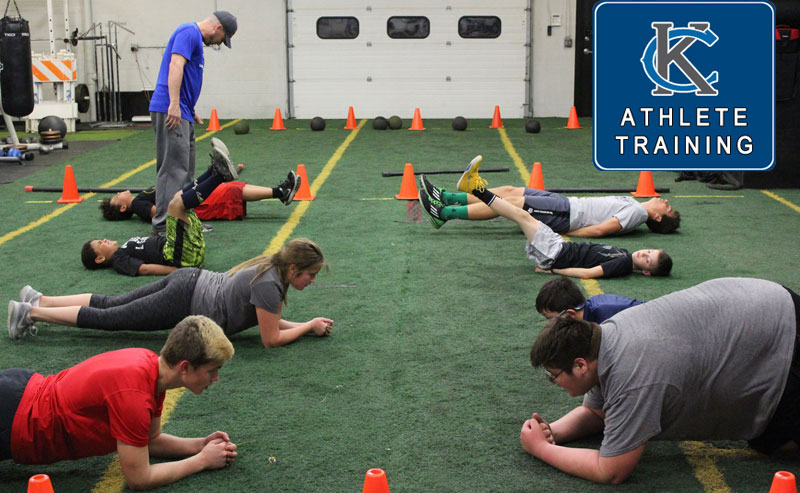 OVERVIEW
Our highly rated speed and agility group training class taken to the next level. This class is open to all athletes both boys and girls from any sport, team or league. It is an hour and 30 minute group training class and will focus on agility and footwork drills.
CLASS REGISTRATION AND PAYMENT
You do not need to pre-register for any of the classes, simply arrive at the specific time slot desired and pay at the class. All Classes can be paid at the location either in cash or by credit card. We also offer a monthly payment option.
WE EMPHASIZE AND REWARD EFFORT IN OUR CLASSES
Our goal is to teach our athletes that your effort is important. Hard Work = Improvement = Success which will get you results. Each class we select an Effort Champion which is picked by the class instructors for the athlete who worked the hardest and went the extra mile. This is not given to the athlete who jumps the highest or who runs the fastest but who gives the most effort for that class. This allows each and every athlete the same opportunity to be the Effort Champion. Champions then have their picture taken with one of our Championship Belts and our posted on our Kansas City Athlete Training Facebook Page.